•…. Father agonises over murder of daughter on election duty
Advertisements
By Emma Amaize, Regional Editor, South-South, Sam Oyadongha, Jimitota Onoyume, Egufe Yafugborhi, Davies Iheamnachor, Perez Brisibe, Alemma –Ozioruva Aliu and Paul Olayemi
SAMUEL Horsfall, 24, was among those felled by roaring guns, on February 23, as Election Day confrontation between soldiers and armed thugs climaxed at the Bob-Manuel Square, Abonnema in Akuku Toru Local Government Area of Rivers State.
Samuel's aunt, Soinbifa Don-Pedro, said, "Those who came to break the news of his killing to us said his body was among the scores lying at the Bob-Manuel grounds after the guns stopped firing. But when we got there, the body was nowhere to be found."
Luckyson Don-Pedro, the victim's grandfather, said, "We have not seen the body since that presidential election day tragedy. Soldiers shot him; Abonnema has never experienced this fatal military involvement in elections.
"Samuel did not live here. Only his twin brother, David, lives with me. I was sick and needed to go to Emohua for treatment. Therefore, I asked that their mother come from Port Harcourt with Samuel to look after the home at Abonnema, while I left with David for Emohua.
"It was five days after the Election Day shootings that David Briggs, a former Rivers State Commissioner, came to break the news of my son's death. We have not found his body. I had told the mother not to let him move from the house that fateful day."
Madam Tomba Georgewill shares same pains as Don-Pedro. Her seventh child, Kalatubor Georgewill, 27, and father of three, was also shot and died Sunday morning as the family made frantic arrangements to move him to a hospital. The delay to move him to hospital had been fuelled by the military siege which hampered movement following the Army's loss of a Lieutenant in the area.
Prince Eminent Bob-Manuel, who claimed "I witnessed it all from a safe corner," said, "Kalatubor, a mason, was crossing the main road to see his family from the late Melford Graham Douglas compound where he was also a watchman. The Army, at that moment, was advancing from Jack's compound towards Manuel's; they shot Kalatubor as they met him crossing."
Bereaved Madam Georgewill said, "My son was never troublesome. He was not a political thug. He was a builder and a security guard and they killed him just like that. All I want is justice for my son, and for government to see to the welfare of the widow and three innocent children the soldiers have stopped him from taking care of."
READ ALSO: Cultists kill 2 NYSC members in Bayelsa, injure one
Bob-Manuel further narrated, "The February 23 shootings actually started as a duel between PDP and APC thugs. The Army came and told APC to retreat, leave the scene. They then took over their place.
"You know you can never fight government. The Army came with overwhelming firepower. They killed several persons shooting directly at the crowd. When the PDP shooters knew soldiers had taken over, they made to run, but the Army shot ceaselessly from Jack's Compound to Manuel's which became the theatre of war.
"Many among those who retreated ran with bullet wounds to their death in the surrounding river and swamps. They shot so many people aside those who died right at the Manuel's Square spontaneously. We saw seven bodies floating on the river"
The military authorities had officially said they killed six persons in alleged fight back, following the killing of a Lieutenant during the Manuel Square gun duel, but Oboma Ikiriko, a community health worker and Red Cross official, corroborating Bob-Manuel, said, "There may never be a definite knowledge of the body count but scores were killed.
"I moved four corpses, two from the river, two on land, to the morgue. From a phone we found on one of them, we tracked his family which came and took his corpse to Ogbakri. When the relatives of another came, the body had become too awful to handle that they had to bury him in Abonnema. Two yet unidentified bodies are still in the morgue."
Ibiba Samuel, whose brother, Minabiomgbo Alioma Romeo, was also said to have been shot and treating bullet wounds to the leg in an undisclosed Port Harcourt hospital, said, "Local fishermen and ferry operators have been coming home with tales of more bodies floating in surrounding waters.
"They say these corpses, already decomposing, have been further mutilated by crabs, shrimps, fishes and vultures which feasted on them. It is almost impossible to recognize any of the floating bodies now, with their eyes, noses and key facial features eaten by fishes and vultures. To evacuate them now is even more Herculean".
Ibisaki Amachree, another painful loss
The killing of Ibisaki Amachree, mother of two on election duty at neighbouring Degema, also on presidential and National Assembly elections day, remains one of the most painful deaths that came with the 2019 elections in Rivers State.
Sir Daperi Amachree, 61- year- old father of the victim, mourned, "Here lies (the body of) my daughter, Ibisaki, a post-graduate degree holder and a mother of two. She was shot dead by a trigger happy soldier while on national assignment with INEC.
"I have never arranged the death of any youth. I hate violence and thuggery. If law enforcement agents have to kill an enemy, should it be my responsible and peaceful daughter? It is well. Only God knows why it happened. He will surely repay the wicked".
In preliminary findings on the impact of the elections on women in Rivers, advocates of Stop Violence Against Women in Politics, SVAWIP, with support from the Gender and Development Action, GADA, lamented the extreme vulnerability women suffer during elections in Nigerian politics.
Programme Officer, GADA, Eunice Okam, said, "Our report showed many women voters in Rivers experienced physical violence, threats to life, coercions, intimidation and harassment before and during the (February 23) elections, resulting in bodily harm.
"We condemn attacks and abuse on women that resulted in the death of a female electoral officer and attempted murder of female voters who simply wanted to perform their civic duty. Very commendable is the effort by women who, despite the odds, refused all forms of gratification from party agents."
In Bori, headquarters of Khana local government area and traditional nerve centre of the Ogoni, Senator Lee Maeba narrated how they shot a Ken Saro Wiwa Polytechnic lecturer, Dr. Freddy.
Maeba said, "On March 9, we got to the collation centre but collation did not take place. They (the opposition) were insisting that we should split the votes, 50% for AAC and 50% for PDP. We said we could not share votes with AAC because they did not exist here.
"We are not aware of any constitutional provision that will see genuine votes that have come from units, and say we should share it. We say we could not share. We were having that argument when SARS Commander in Rivers arrived.
"Once he arrived, we started seeing body movements here are there. The AAC and APC people started leaving. A friend of mine told me he had to leave, that the place was not conducive. I asked how? We wanted to resume collation. He entered his car and sped off.
"Five minutes later, gunfire rented the air. Within 10minutes there, it was like we were at war. They shot Dr Freddy Gberegbe in the tummy.   He began to bleed profusely. Lezua Gbiawe also lay on the ground, dead. Corps members were running for their lives. They started pursuing the NYSC members".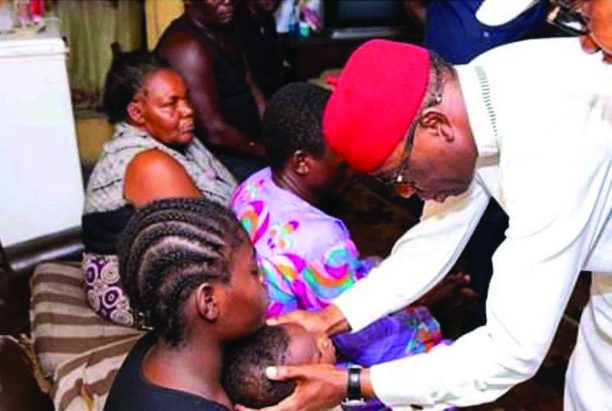 Andoni gory tales
Memories of the Election Day killings in Andoni would linger in the minds of community dwellers for a long time to come. An APC agent in the February 23 elections, Samson Igerebara, was peeved over how INEC found the nerves to declare results in Asarama and Ajakaja where unidentified persons gruesomely murdered four persons.
Fuming over INEC's announcement of 72,330 votes for PDP as against APC's 10,766 votes, the agent, a former Works Commissioner in Rivers, said, "The brazen evil that took place on February 23 is unthinkable.
"Mowan Etete, an APC chieftain, his elder brother and a nephew were holding a meeting on the day of election when militants stormed his house. They killed all of them and dragged Mowan's corpse round the streets of Asarama. Everybody in the community ran away. From 8.00 am till 5pm, you could hardly see anybody on the streets. It is unimaginable for anybody to say elections took place in Asarama, Ward 9.
"In Ward 8, Ajakaja, Rivers APC ex-official, Hon. Ignatius Fubara, was tied like a crocodile. They took him to a slab where they beheaded him. The murderers then went round the community with the head. No sane person could have stayed in that environment to conduct elections, yet INEC officials turned in results."
Meanwhile, on the eve of the governorship and state assembly elections, the Andoni killers struck again, this time, targeting a former Andoni Council Chairman, Emilia Nte.
Police confirmed the kidnapping of Nte but said the attackers only killed the police detail attached to her.
Nevertheless, community sources and Transport Minister, Rotimi Amaechi, claimed she was killed.
"Two persons were also killed in my mother's village", Amaechi stated, referring to Andoni.
In Obia Akpor LGA, doctors are battling to save two soldiers' lives after suspected thugs allegedly invaded the collation centre in the locality. Gunmen killed two more soldiers in Abonnema the week following the presidential and National Assembly elections day shootings.
An Abonnema resident, who spoke when Sunday Vanguard visited the community after the governorship and state assembly elections, expressed the position of many Rivers residents over the culture of violent elections in the state.
The angry resident said, "There is nothing wrong with Rivers. This growing culture of election violence is the handiwork of two high profile politicians. And it is retarding the progress of Rivers as a state."
Court orders INEC to halt collation of Rivers election results
Agonizing deaths in Delta
In a related development, Mrs Rosaline Madu, 50-year-old mother of Michael Chibuke, one of those shot dead by political thugs during the February 23 presidential and National Assembly polls at Sapele, Delta State, was in tears when Sunday Vanguard visited her home.
"Who will feed me? I want my son back," she said as she spoke to Sunday Vanguard.
When gunshots rang out on February 23, two poles away from her house, close to Ward 9, Unit 15, along Old Eku Road, Sapele, Madu didn't know her son was the victim.
"He slept in my place and, that morning, after taking his bath and eating, he told me he was going to cast his vote. He left and when he came back, he told me. Election had not started before he left again", she narrated. That was the last time she saw her son.
Gunmen, in their desperation to snatch a ballot box, shot at voters and a flying bullet hit Michael at a polling booth.
Those who saw him said he had finished casting his vote and was heading to his mother's place when political thugs attacked the polling booth, making away with the ballot box in spite of the presence of security men.
READ ALSO: 2019 POLLS : How INEC rode the storm in South-South
Michael died on the spot and another victim, 23-year- old Jeffrey Otevane, shot, died on his way to hospital. The gunmen wounded scores of others.
"Michael is my only son, and he was the one feeding me. I left his father years ago and we have struggled to keep life going. His father is from Mbaise, Imo State and he (father) has four other children whom Michael was taking care of. Now that they have killed him, who will take care of the dependants?" she said.
Two days after Michael's death, the local government chapter of the PDP paid her a condolence visit while Governor Ifeanyi Okowa visited her days before the governorship and state assembly elections.
"Will the visits bring Michael back?" the bereaved mother asked no one in particular.
She insisted that some persons targeted Michael, adding, "He had always reported to me that some people were threatening him. They told him they will kill him, that he was not an indigene. Now they have succeeded".
For Victor Ogufere, life without Jeffrey Otevane , who was shot at the Sapele polling booth incident, would not be the same again.
48- year- old Victor is the elder brother of Jeffrey's late mother. "Jeffrey's mother died 12 years ago and, since then, we had been taking care of him", he lamented.
"The morning Jeffrey was shot, I was at a betting centre when they called me and I dashed there. I could not find him. But some people told me Jeffrey had been taken to hospital and by the time l got to the hospital, Jeffrey was dead".
Victor, who spoke to Sunday Vanguard in the family house, believed some people deliberately killed Jeffrey.
"People who were there said my nephew was shot point blank in the chest, that the killer walked up to him and threatened to kill him before shooting him. My mother is in grief and we want government to find the killers", he said.
"How could somebody just take another man's life like that? We are in pains. My mother, who is Jeffrey's grandmother, has not slept since the day they killed him. Government should find the killers and bring them to book'.
Younger sister of Jeffrey's late mother, Stella Godwin, said her nephew's death would forever remain in her memory.   She added, "We saw him that morning. He was standing outside his room and I remember asking him if he had eaten before I left to cast my vote, only to learn later that he had been killed.
"Jeffrey was a nice boy though he worked in the garage. He supported himself with other little jobs."
Though she thanked Okowa and the PDP for their support, Stella said, "But you know one hundred visits or even N100 billion will not bring Jeffrey back."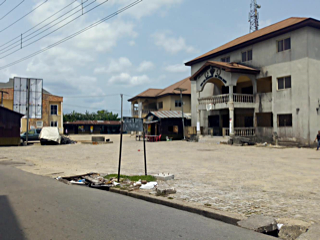 Three killed in Bayelsa
When a chieftain of the PDP in Southern Ijaw Local Government Area of Bayelsa State, Seidougha Taribi, woke up on February 23, his major preoccupation was how his party would poll the highest votes in the area in the presidential and National Assembly elections.
The father of five never thought about death. In fact, he and his bosom friend, Reginald Dei, a photographer attached to Government House, Yenagoa, who hailed from Oweikorogha riverine settlement, were said to have recalled their experiences in the last few years and discussed how to strengthen their bond.
That, however, was not to be as unidentified soldiers on election duty allegedly cut down the duo in their prime.
An APC supporter was also reportedly killed in Brass Island.
Guns boomed in the creek and residents wondered whether the nation was at war.
A kinsman, Temple Igunikeke, gave an account of how Taribi and the Government House photographer were killed by some soldiers after they had voted and retired to Taribi's house.
Rejected bills now 26 as Buhari again declines assent to 5
He said two villagers (names withheld) led the soldiers to Taribi's residence.
Igunikeke, who spoke in the presence of the father and widow of the deceased, said, "Taribi and Dei were resting in the house, after voting, when the two men led the assailants to them.
"We had finished casting our votes and counting and there was no single ugly event anywhere. As our leader, he needed to rest before taking back the result to Oporoma and he was at home with our dear brother, the photographer of Government House".
Igunikeke thanked Governor Dickson for visiting the family to commiserate with them.
Shaba led thugs to attack me, others in Edo – Asuen
In Edo State, suspected thugs from a rival party allegedly attacked the state youth leader of APC, Hon Valentine Asuen, among others in Oredo local government area.
Speaking to reporters, Asuen said that the thugs, allegedly led by one Shaba, carried out the attack at Owina Primary School with dangerous weapons and inflicted injuries on three persons.
"We were attacked by thugs led by one Shaba who used dangerous weapons. Some of our vehicles were destroyed but Governor Obaseki has asked us to remain calm", he said.
Shaba, however, said he did not attack anyone.
According to him, it was the APC leader that led suspected thugs to the polling centre at Owina Primary School with the aim of disrupting election only to be repelled by voters.