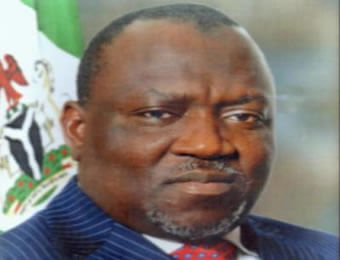 The Economic and Financial Crimes Commission (EFCC) on Wednesday interrogated the Clerk to the National Assembly, (CNNA), Mohammed Ataba  Sani- Omolori over issues said to relate to the management of the finances of the institution as well as the inauguration of the ninth National Assembly.
Sources close to his office in the National Assembly said that Omolori was invited to the headquarters of the EFCC on Tuesday (May 14, 2019) and interrogated for six hours beginning from 11 am to 5 pm, while his International Passport was seized.
It was learnt that besides the questions bordering on records of finances of the National Assembly, the Clerk was also asked about the method of election to be adopted in electing presiding officers of the ninth National Assembly.
While a source at the EFCC confirmed the story, the source asked not to be named because he was not authorized to speak on the issue.
It was gathered that during the six-hour stay of Omolori with the EFCC, his international passport was seized after interrogation.
Sources also said that other key officials of the National Assembly including the Clerk of the Senate, Clerk of the House of Representatives and their deputies would also be interrogated
Omolori's interrogation is followed that of his predecessor,  Salisu Abubakar Maikasuwa, who was equally quizzed.
Omolori himself had appeared in court during the trial of Former Speaker Dimeji Bankole. He was at the time the Clerk of the House of Representatives.
A source in the assembly said that Maikasuwa was quizzed shortly before Omolori got to the EFCC office and that the serving Clerk met his predecessor there.
It was learnt that Omolori was told that the chairman of EFCC, Ibrahim Magu, wanted to see him.He was however told on arrival at the office that Magu had left the office and but that he left instructions that another EFCC officer should attend to him.
Omolori's office did not respond to enquiries as at press time on Wednesday as he was said to be busy with some issues
Advertisements
The post EFCC quizzes NASS Clerk, siezes his passport appeared first on Tribune Online.